Students have an opportunity to complete certificate courses at different levels as part of their WA Certificate of Education requirements. Up to 40% of achievement can be recognised through these certificates but many times our students to above and beyond.
Certificates enable students to engage in industry grounded learning and starts them on a pathway for higher level achievement in the VET pathway, sometimes using this as entry to University or other significant employment.
There are 3 main ways students can engage in VET certificates: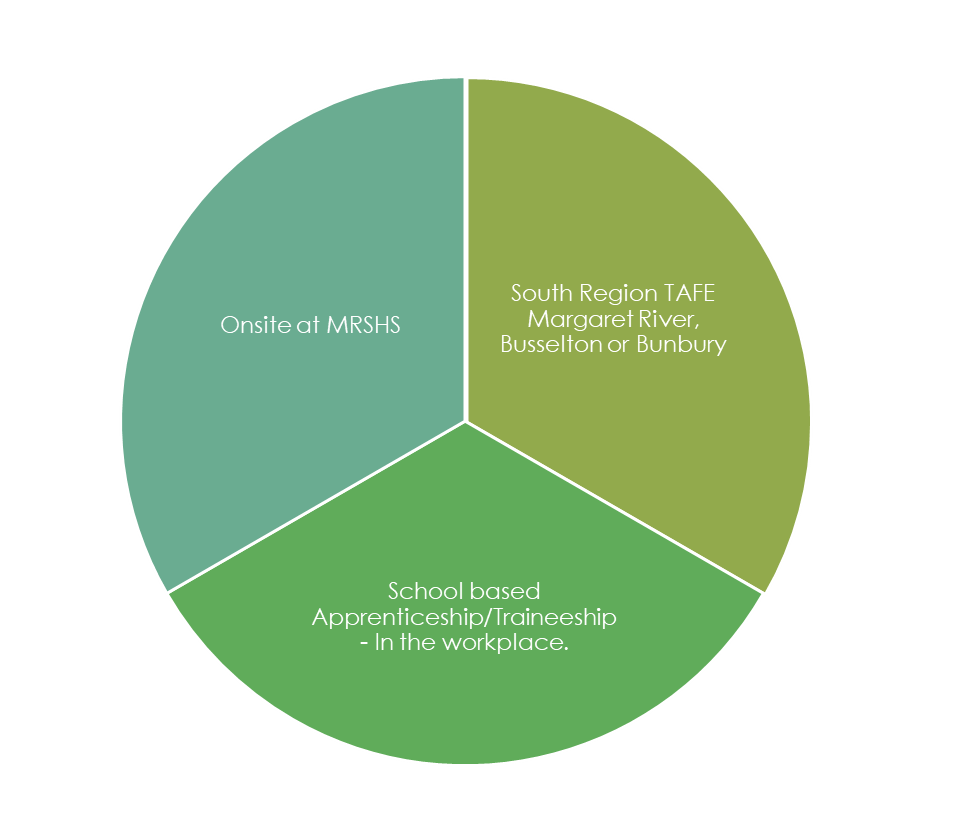 Students need to remember VET studies:
• Involve a mix of learning – a combination of education (school); training (studying TAFE units and courses) and accredited workplace experience (not all courses below require workplace experience).
• TAFE/VET studies replace some of your school subjects but count towards WACE Achievement (8 units out of the 20 required for graduation can include VET or endorsed courses).
• Allow students to gain dual certification – TAFE certificates as well as the high school graduation (WACE) certificate.
• Enable students to make an early start to gaining post-school qualifications in chosen industry areas, gain credit for these and gain enhanced entry opportunities for further study pursuits after leaving school, INCLUDING UNIVERSITY, if desired.
• Engage students in work-related learning built upon partnerships between our school, TAFE, business/industry, and the wider community.
• Any workplace experience is primarily managed through the Career and Enterprise classes and associated with the Workplace Learning Endorsed Programs.
• Provide an enhanced, relevant and varied educational experience for students
Courses that were available to students onsite at MRSHS in 2023 are below. The page numbers refer to the Upper School Course Booklet.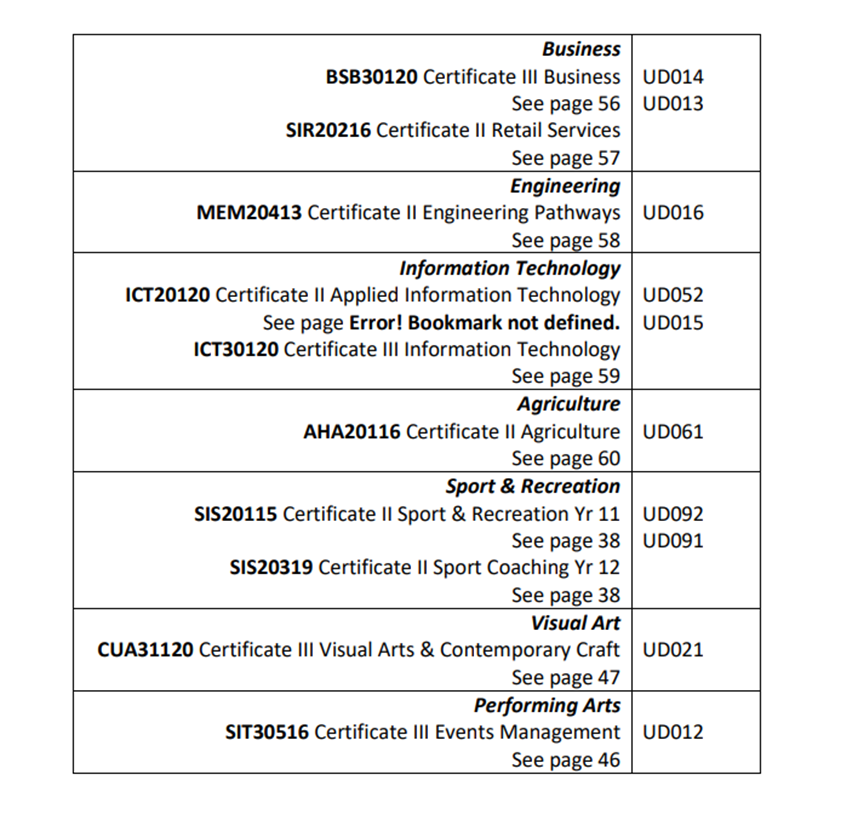 The full range of courses for student application will be available in June 2023. SRTAFE applications open in July and close promptly on August 14th. Interviews will take place in September. First round offers will be issued in October. Applications must go through the MRSHS VET Office.
Information of VET in Schools South Regional TAFE at https://www.southregionaltafe.wa.edu.au/study-us/vet-delivered-secondary-students