Angela's Indonesian Endeavour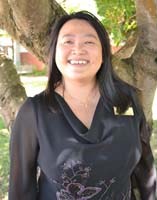 MARGARET River Senior High School Indonesian teacher Angela McCoy has received a 2012 Endeavour Executive Award from the Federal Government to undertake a proposed program in Indonesia.
Angela will be in Indonesia from March 27 to April 28.
Her activities will include work on the Save a Teen Campaign and Future Young Leaders education programs; and meeting with West and East Java Provincial Education Department representatives.