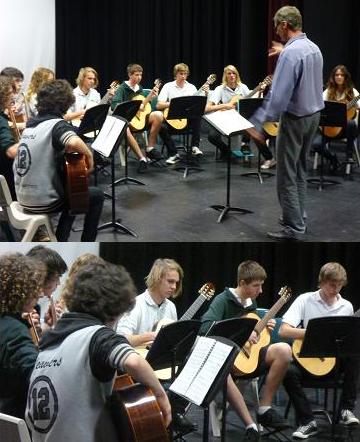 OUTSTANDING! Senior Guitar Ensemble
Big Result in Perth International Guitar Festival
Last weekend the Senior Guitar Ensemble and Music Staff, Priscilla Den Boer and Bruce Godden, took a trip to Perth which involved workshopping at Shenton College attending a concert at WAAPA and their highly successful entry in the Perth International Guitar Ensemble Festival. Our ensemble received the highest result possible. Their nomination for "Outstanding" was one of only a couple received at the Festival. Our Music students received the same results as WAAPA performers and we are very proud of their skills and their dedication.