Enrichment Programs
Society and Environment

Fremantle Prison & Maritime Museum Visit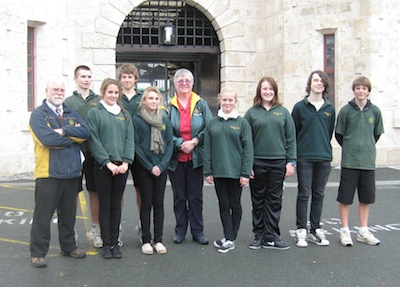 As part of the Society and Environment Department's Enrichment program 53 students and 5 teachers enjoyed the opportunity to get out of the classroom and take a bus ride to Fremantle to participate in a tour of the Fremantle Prison and the Fremantle Maritime Museum.
The trip started in 'interesting' fashion in that before getting to Busselton we endured a 2 hour stop because of trees pushed down in the storm that had gone through only an hour or so before. Mr Keen, Mr Nelson and Mr Noble set too with a will by helping out the Shire and Cowara Contactors workers who turned up with chainsaws and soon had the road clear for take off.
On arrival in Fremantle all the students had a great time at the new Fremantle Maritime Museum which featured an excellent range of static displays to view and interactive displays to give students a feel for maritime life.
The great highlight of the day was the Fremantle Prison tour after lunch. Huge thanks to the wonderful guides at that institution who both entertained and informed us all about this huge piece of WA history. From the funny and quirky stories of prison life, to the confronting Gallows Room our guides gave us a great insight into an extremely significant period for Western Australia.
Our return at 6:15pm after a 5:30am start to the day meant a long, but very rewarding experience was had by all. Congratulations to all the students who deported themselves excellently throughout the day, even the 5 hour bus journey that started it. Many thanks to the five staff who gave up much of their own time to ensure the day took place (Mr Keen, Mr Nelson, Mrs McCoy, Ms Bogerd and Mr Noble) and special thanks to Mr Caudle for organising the event in the first place.
Mr.M.Keen
Excursion Teacher In Charge
S&E Enrichment Program
Science
Margaret River Senior High School Wins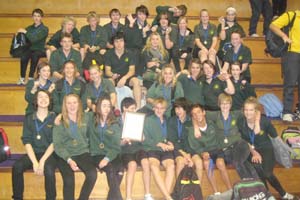 As part of the Margaret River SHS enrichment program students from year 9 were taken up to the Southwest Division of the Science and Engineering Challenge 2011, which was conducted in Australind.
Here the students were pitted up against other schools from the South West in a number of engineering challenges which involved designing and making machines or other structures to achieve a set of goals. Challenges included bridge building, aeronautics, eco-habitats, electrical grids, hovercraft, air powered cars, and all terrain vehicles. The students from all the schools competed in good spirit throughout the day and the experience was rewarding to all. At the end of the day the Margaret River students were too good in too many competitions and had the highest point score at the end.
This win means that our students will compete in the State Finals in September and a win there would mean an offer to compete in the National finals in Victoria.
Liam Smith
Head of Science Department