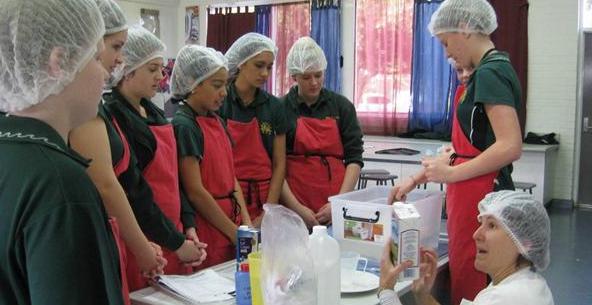 Cheesy time for students
A group of Year 9 Students at Margaret River Senior High School got involved in a camembert cheese making day Monday. 
The students spent all day going through the process of turning four litres of milk into two lovely round camembert cheese which will be ready for eating in about 8 weeks time. 
This extension activity is an initiative of Dairy Australia to help promote the importance of the dairy industry and also the importance of dairy foods in our diet.