Feisty famine fighters will fuel funds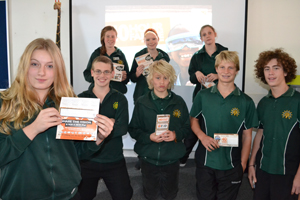 The Margaret River Senior High School students will gear up for World Vision's 40 Hour Famine on August 17.
World Vision representatives visited the school on Friday to talk to the students about the international fundraiser and how it helps drought-stricken people in Ethiopia.
On two past occasions MRSHS was the top regional fundraising school in WA for the Famine, raising $6000 in 2010 and $1800 last year.