WEEKLY NEWS
END OF SEMESTER 1
The semester has been a busy one so enjoy your break and recharge ready to go next term.  To all of the families who may be travelling chasing the warmer weather please stay safe and enjoy your break away together.
Also a reminder that if you happen to be moving ouse please let the front office staff know of your new address.
NEWSLETTER
The latest newsletter will be put on the school's website on Thursday 3rd July.
 https://margaretrivershs.wa.edu.au/ look under 'School News' tab on the left hand side.
SEMESTER 1 REPORTS
Semester 1 reports will be posted home today so keep an eye out for them.
STUDENT FREE DAYS IN TERM 3
The first two days of Term 3 are student free days (Monday 21st and Tuesday 22nd July).
Students will commence on Wednesday 23rd July – these dates are the same for the primary school.
 YEAR 10 TO 11 TRANSITION
 A second parent night will be held for parents for Year 10 students on Thursday 24th July in the school's Auditoriuam at 7.00 pm.
This will help parents and students make course selections for the next two years.
Information will inclue:
    Course options
    How to select your course
    University Entrance process
    Vocational Education and Training requiremenets
    Senior School Engagement Program
DESTINATION HIGH SCHOOL
This week we welcomed Year 6 and 7 students from the local primary schools who spent a day finding out a little more on what to expect next year.  Students got to have some fun in the elective areas like cooking, art and over on the school farm.
These students will return in Term 4 for Orientation Day and parents are able to attend inforamtion sessions and have a tour of the school.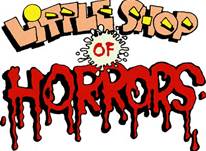 WEDNESDAY 30TH JULY – SATURDAY 2ND AUGUST
 A musical about a man eating plant!
Tickets for this year's spectacular musical Little Shop of Horrors
are on sale now.
This exciting school musical directed by Mr Lacy and Ms Den Boer will be staged in our school Auditorium.  Our new tiered seating will be in place for the show and getting your tickets early will guarantee you get a good seat.
Ticket pricing
$15.00 adult, $10.00 students/pensionsers, $40.00 fo a family of four (4)
Purchase from the front office of the school – credit card/eftpos/cash/cheque.
Tickets must be paid for at time of booking.
Don't miss your oportunity to see this hilarious musical!